Student Life
How To
Hot Study Spots: La Place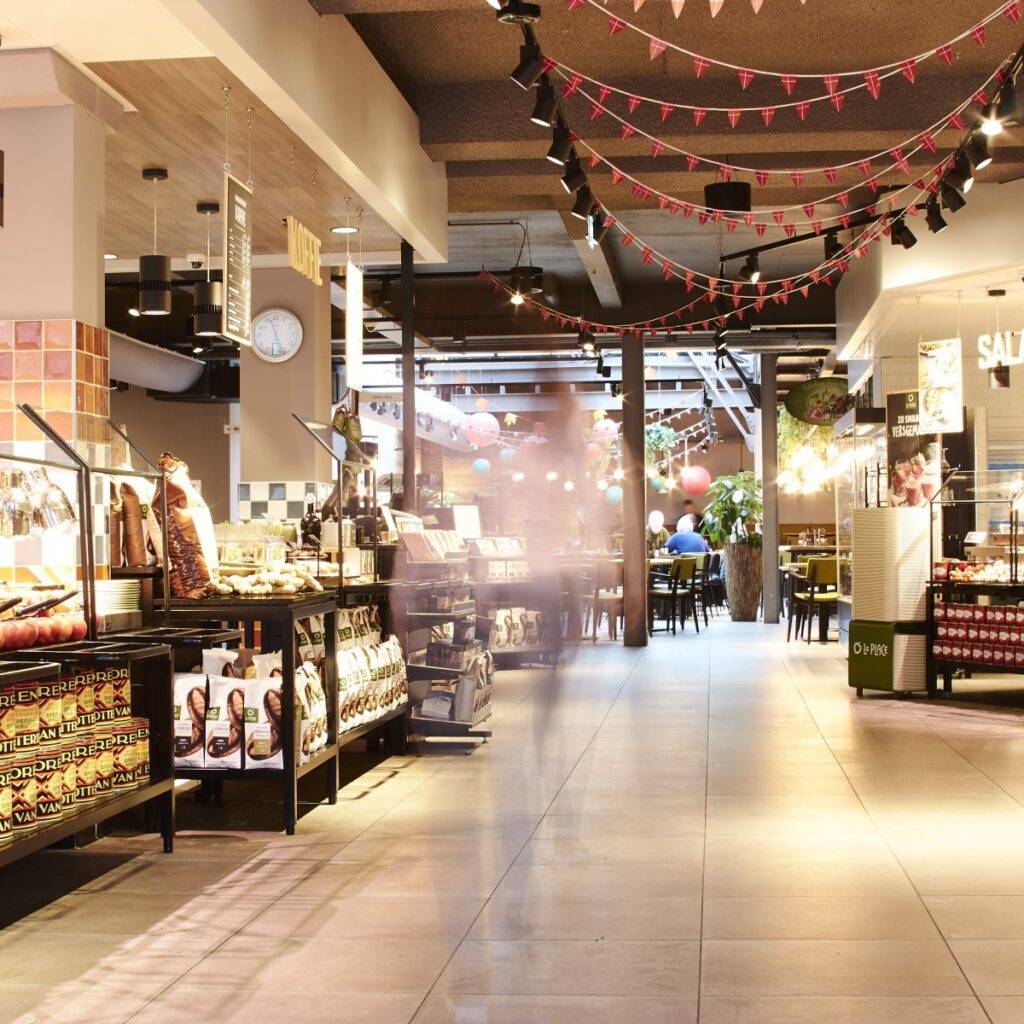 Eat, Study, Breathe… Repeat!
LA PLACE
_____
HOT STUDY SPOTS: STUDY CORNER
Are you into fresh prepared smoothies, sandwiches, soups, salads or coffee during your study session?
Our next Hot Study Spot: La Place has it all! Behind the market-style restaurant are some unexpectedly comfy study spots!
Located at Wilhelminaplein, a short walk from the Fries Museum, is our next Hot Study Spot: La Place! At first glance this location might look like an ordinary indoor marketplace, but hidden behind this are some surprisingly comfy study spots.
La Place is a self-serving restaurant that offers freshly made foods and beverages; this is the first thing you will experience when entering the building. After purchasing your breakfast, lunch, or dinner (which has student-friendly pricing), you can pass through to the café. Because of the lights, colours, and homey décor, La Place has a cosy and warm look and feel.
There are several spaces to study in La Place. There are two big tables in the middle, which are ideal for group work and group meetings. They even have a special compartment that can be tilted to reveal power plugs and USB outlets! Because of this, La Place is perfect for study work that needs to be done on an electronic device. Another suitable study spot for both group and individual work is the back-left corner of the café. In this corner there are two comfy chairs and one big couch, alongside a fireplace that gives a relaxed, inviting feel.
Students who wish to work individually can sit anywhere in La Place. The tables are large enough to fit everything that's needed to study. Outlets for your laptop or other devices can be found on the two big tables in the middle, and in some areas on the walls. In terms of quietness, La Place van be a bit noisy during the busy hours. There is also a kids area at the very front of the café, which undoubtedly adds to the commotion. To prevent getting distracted, noise cancelling headphones can be a helpful tool. La Place has a password protected WiFi network, but the password can be found on every menu card. Once on the network, it is fast and safe – perfect for studying students!
In conclusion, La Place gets 3,5 out of 5. It has all he resources you could need for a nice study day: outlets, USB ports, WiFi, etc. It can get quite noisy sometimes, which would make it harder for group meetings and group work. If you want to study in a cosy and warm space with freshly made food and beverages, we do recommend you to drop by La Place sometime soon!
What are your experiences with this Hot Study Spot? Share with us on our social media accounts! Is your favourite study spot still missing on our list? Let us know and we might review it next!
KEY POINTS
_____
LA PLACE
Address Zaailand 100
Opening Times Mon – Thurs: 09:00 – 18:00
Fri – Sat: 09:00 – 19:00
Sun: 12:00 – 18:00
Busy hours Fri: 10:00 – 13:00
Sat: 12:00 – 14:00
Price range €€
Working style Mainly Individual
Atmosphere 4/5
Quietness 3/5
WiFi 5/5
Coffee 4/5
Resources 3/5
Overall rating 3,5/5
Previous
Next