How To
Culture
Support Ukraine – Buy a T-Shirt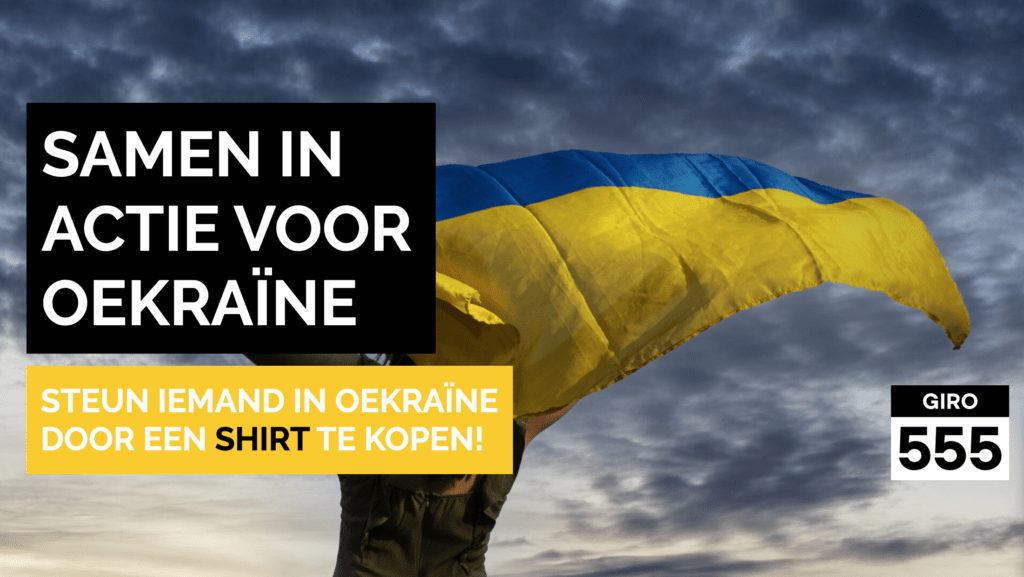 €15,000 for Giro 555
We have started a campaign and have printed 1000 t-shirts. In this way we want to contribute to the aid to Ukraine. Price per t-shirt €15. NOW ALSO SWEATERS for €25. Spread the word, share this post and support Ukraine!
100% REVENUES TO UKRAINE
All proceeds go entirely to Ukraine. Our goal is to raise 15,000 euros and transfer this directly to the people and organizations that need it most.
PRINTED WITH LOVE
We are 8 friends from the north of the Netherlands and we think we should do SOMETHING for the war victims in Ukraine. That's why we started this t-shirt promotion.
1000 SHIRTS
We have printed 1000 shirts. Anyone who has a warm heart for Ukraine can order a shirt from us. Order now and we support Ukraine!