Culture
The Skatepark of Leeuwarden
Urban Corners | Lifestyle & Culture
Did you know that there are two skateparks in Leeuwarden? One is not even registered on Google maps. Curious about what this urban corner has to offer? Then keep reading, this article has you covered!
Adress: Van Loonstraat 122
Opening Times: 24h
Pricing: free
Atmosphere: chilled, relaxed
In the south-west of the city, near Sportpark Nylan, you can find our next Urban Corner: The (bigger) skatepark of Leeuwarden. Surrounded by a leafy area and tennis courts, it can be entered from Van Loonstraat. It is a ten minute bike ride or twenty minutes walk from the city centre. Additionally, the Urban Corner is very student friendly without an entrance fee.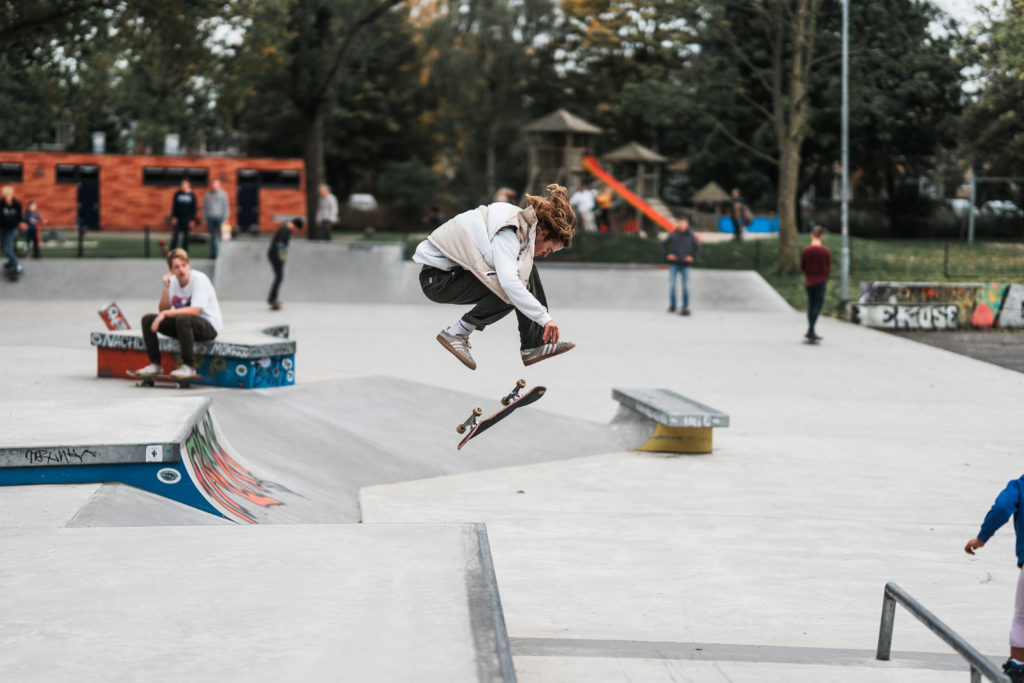 The park offers everything a skater's heart desires. There are a hand full of rails, ramps, pyramids, a kicker and even a pool. Graffiti artworks and tags can be found on nearly all of the ramps and surfaces and add an urban vibe to the location. On the weekends and during public holidays, the park is usually full of skaters from all ages who show off their skills on skateboards, rollerblades, BMX bikes and scooters. If you want to have more space for yourself, it is smart to avoid these times and visit the park during the week or in the morning. But even for people who are not into skating, it is a great spot to hang out. There are many benches to chill and have a drink from where the skaters can be watched.
What do you think of the skatepark? Share your opinion with us in the comment section or on our socials. Do you want to get your favorite Urban Corner featured in the next blog post? Then don't hesitate to message us and we'll review it!
No comments to show.