Culture
Zimbabwe – A world of wonders
Introducing Hayley & Dylan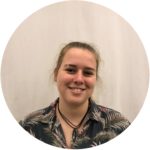 You may know of the existence of Zimbabwe, but to be honest, only few people would be able to even point it out on a map. This is why we spoke to Hayley van Gend and Dylan Chiwetu, who both grew up in Harare, the capitol of Zimbabwe and are now studying at NHL Stenden in Leeuwarden. Hayley and Dylan moved to Leeuwarden in 2019 to begin their studies here. Hayley is currently in her second year of Creative Business, while Dylan is now finishing his second year of international Tourism management. They both made their decision to move here independently from each other, based on recommendations of friends and representatives of NHL Stenden, visiting their high school. Both are still very happy with their decision to step into this unknown life in Europe, away from their family back home. Especially during these uncertain times, but also in general it is not possible for them to visit their friends and relatives frequently. Nevertheless, our guests are happy to give you an insight into the life in their home countries.
Must-sees in Zimbabwe
The tourism industry is one of Zimbabwe's biggest and fastest growing economic sectors. According to Hayley and Zimbabwe's Domestic Tourism & Strategic Research Division, one reason for this increase is the fast growth in the online travel market. Promotions on social media platforms and other new technologies enable the country with more global visibility, especially amongst millennials.
The biggest forms of tourism in Zimbabwe are Wildlife- and Heritage tourism. Famous attractions for national and international tourists include the Victoria falls, which are part of the seven world wonders, the Great Zimbabwe, a cultural heritage and the Chinhoyi Cave. Especially the latter is particularly popular among domestic tourists, as there are many Myths surrounding this place. According to Dylan, "There are […] a lot of stories you get told growing up, for example if you go to this place, you shouldn't say bad things because it brings misfortune."
Gaining international prominence
Besides the economic benefits, in form of increasing job opportunities and the import of international money, Dylan also treasures the cultural exchange through tourism. This exchange is crucial for a more peaceful, collective global future. Furthermore, the increasing number of tourists bring Zimbabwe into prominence, an issue that the country still struggles with. In our interview, Hayley explained that she commonly experiences this lack of prominence, especially among Europeans whenever she meets new people: "I think people don't really know that much about Zimbabwe at all and if they do, they will say they heard of it but don't really know anything about our culture. And most people will say it is the same place as South Africa."
The threat of wildlife
But, just like everywhere, the increasing tourism industry also has negative effects on the local society and the nature. Particularly the unique flora and fauna are threatened by unsustainable and disrespectful behaviour of international tourists. The destruction of precious heritage is only one of the problems that the tourism department of Zimbabwe deals with. Nowadays, approximately 13% of Zimbabwe's total expanse is preserved as so-called "wildlife estates". These estates consist of eleven national parks, in which visitors are only allowed to move around on manufactured tracks and roads, to protect the nature. The globally famous Victoria falls are a crucial wildlife estate for Zimbabwe's tourism industry. Nowadays, the area is a hotspot for hotels, restaurants and other leisure activities, such as bungee jumping or hiking.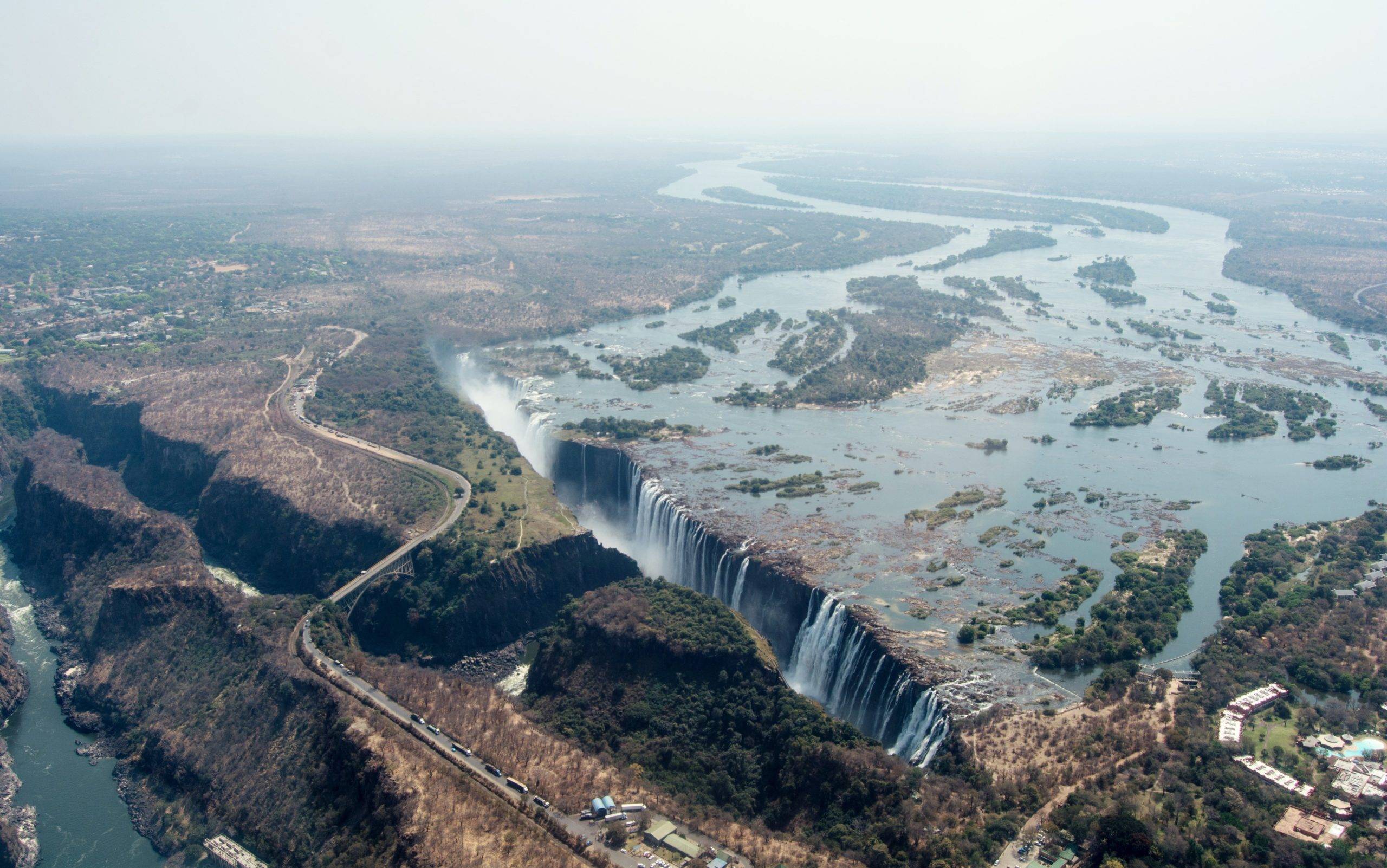 Not only does the increase of tourist numbers put the unique nature under a test, it also divides parts of the local society. Many internationals saw the potential of the sight early on and opened businesses around it. Consequently, the locals who used to call the Victoria falls national park their home for generations, felt left out. Hayley elaborates: "People from Zimbabwe say that people from Victoria falls aren't really form there because it is a very different city than the rest of Zimbabwe. All the tourism there makes it a different city because it is very gated for tourists and there aren't that many people with Zimbabwean roots there anymore."
Another threat for nature constitutes the hunting tourism sector. The wide variety of terrain and habitat and competitively low changes for hunts attract hunters from all over the world. Websites, like www.bookyourhunt.com offer a variety of different hunting tours in Zimbabwe. These websites promote themselves as home to some of Africa's best-trained and most qualified professional hunters, but the threat of unique species for leisure activities is a controverse topic.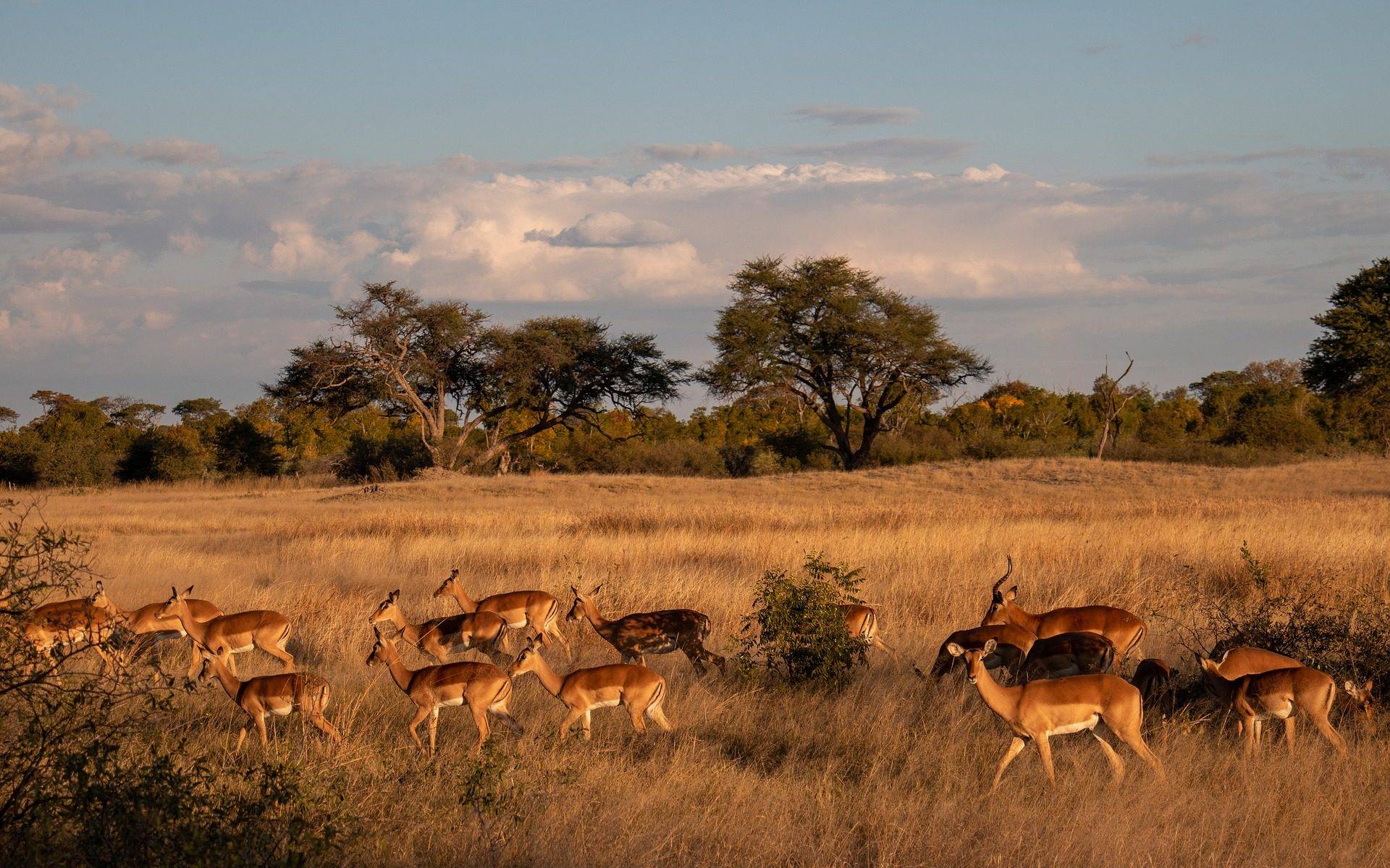 Overall, one can see how dependant Zimbabwe is to its tourism sector due to the variety of possibilities. So far, Zimbabwe appears to be partly struggling with manifesting a sustainable, eco-friendly way to commercialise their natural variety. The previously mentioned wildlife estates are good examples for the step towards a more sustainable future. Unlike many other countries with rich nature, Zimbabwe does not have difficulties with overcrowded attractions, but rather with the mistreatment of wildlife and the fact that much of the tourism industry is owned by foreign business owners. This results in the partly unsatisfied state of the local economy. Hayley sees a waste of potential in the famous sights, as these attract a great audience. She recommends this audience should be used to spread awareness on more eco-friendly tourism.
Typical Zimbabwean
As Hayley previously stated, many European citizens lack of knowledge concerning the culture of Zimbabwe, so we asked our interviewees, what makes Zimbabwe unique or what is typical Zimbabwean to them. While Hayley primarily points out the natural factors, namely natural variety, heritage and pleasant climate, Dylan referred to the people's behaviour and characteristics. He pointed out that people are generally very noisy: "You could be walking in the street and someone could be talking to someone who's right next them, and there'll be shouting." Furthermore, Dylan explained that people generally have a very positive attitude, even through rough times. This positive spirit is a fundamental part of the Zimbabwean mentality.
Both of our interviewees stressed the welcomeness and condor of people concerning different cultures. These attributes are anything but self-evident, considering the county's dark history. Like other southern African countries, Zimbabwe used to be under the command of Great Britain throughout the mid 20th century. At that time the newly founded country used to be called southern Rhodesia. The name Republic of Zimbabwe was only proclaimed by the 18th of April 1980, making this date the national Independence Day. After the declaration of independence was established in 1980, many former British citizens decided to stay in Zimbabwe, nevertheless. According to Dylan, this is part of the reason why so many Zimbabweans are open towards unknown cultures: "[…] white people have, since the colonialization and also after 1980, always been a part of our society. There's a lot of interactions, for example in school. So, we're used to growing up with different kinds of people."
The national dish, Sadza is staple food for everybody growing up in Zimbabwe, says Dylan. "If you don't eat it in your household growing up, people don't see you as a true Zimbabwean." Traditionally served with stew or meat, Sadza only consists of two main ingredients, namely mealie-meal (maize flour) and water. The easy and cheap preparation of the dish led to it becoming staple food among Zimbabweans, commonly eaten throughout the entire day.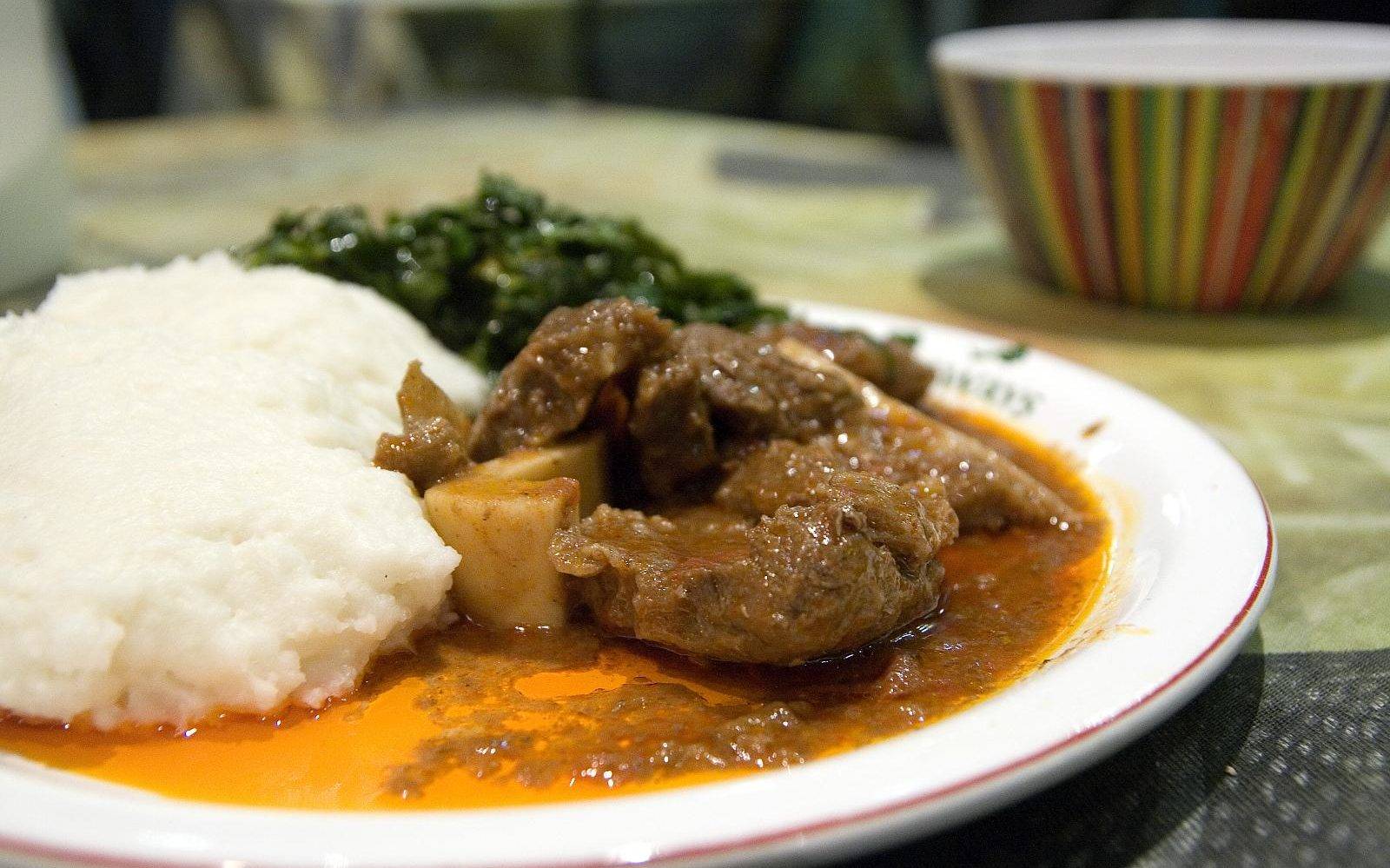 Representation in Europe
Unfortunately, the Zimbabwean culture is barely represented in western media, which leads into rising Xenophobia (fear of the unknown) in the corresponding societies. Dylan points out, that most of the headlines revolving around Zimbabwe in western media cover the instable political situation or the widespread corruption in the country. Although spreading awareness is an important part of fighting corruption, it does not benefit the overall reputation of the country. The unfavorable representation obviously has negative impacts on prospect tourists. Instead, Dylan wishes to see more about the actual culture of his home country in our media.
Summarized, Zimbabwe has a lot to offer for international tourists. Especially people who are looking for outstanding nature and interested in cultural heritage will get their money worth. Many of the leisure activities offered are cheaper than in comparable countries, such as South Africa, making it particularly interesting for students with a rather low budget. Before traveling to Zimbabwe, one should certify that all their travel activities support the rising eco-tourism industry and, if possible, also support local businesses. But the great scenery is not the only reason why internationals should pay the country a visit. When it comes to the Zimbabwean culture, it can be noted that people are overall welcoming towards foreign nationalities. Although we, as publishers were unfortunately not able to assess this statement completely, we can ensure that our two representatives Dylan and Hayley did convince us that a positive attitude is part of their identity. One could be attracted by the natural variety or just be interested in getting to know a foreign culture, either way an exceptional experience is guaranteed in Zimbabwe.
Finally, for this month's main post, we want to give our interviewees the opportunity to provide prospect tourists with some advice on travelling to their home country:
"I would say Hwange National park is a very nice place to visit. And there is a place in the North-West of the country, it's called Nyanga National park which isn't a tourist destination but a really nice place to visit if you want to get away from other people and be in more woodsy areas."

Hayley van Gend
"Get around the country. You should get an insight into the rural, more nature-based areas, but also into the city life in Harare or Bulawayo. And take lots of money with you to support the local economies and to be able to visit everything that's offered to enjoy yourself."

Dylan Chiwetu