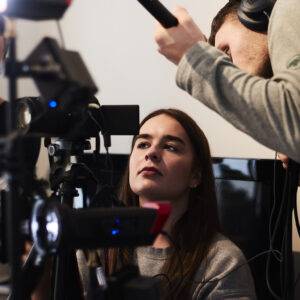 We are MATTERS – a platform made for and by students in cooperation with the Creative Business course at NHL Stenden. And what do we do? Well, to put it simple: Content that really MATTERS to you!
With its roots in Leeuwarden – the capital of the Dutch province Fryslân, in Frisian, or Friesland – we want to build a student community and involve ourselves in the cultural life and local environment around us. We tell stories about topics that really concern us – through podcasts, videos, and blogs. Each semester, another team of dedicated students and coaches give fresh impulses to the platform
So, who exactly is the face behind MATTERS? Just look into the mirror. You shape MATTERS and its content, so let us know, what you want to see next!