Student Life
How To
Hot Study Spots: Lazy Lemon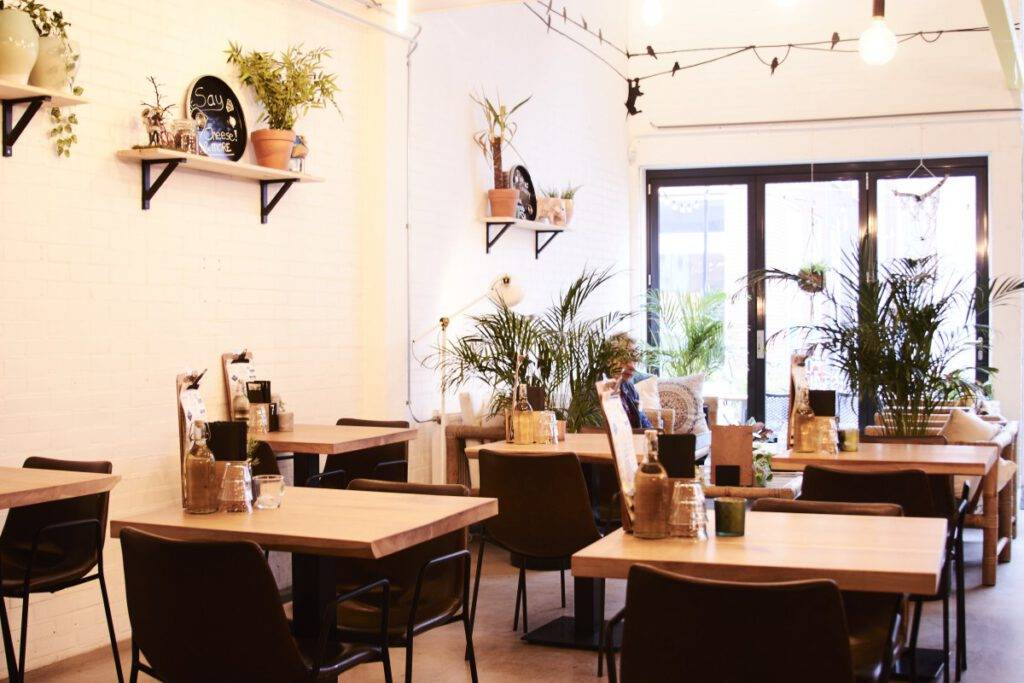 Relax, Refresh, Recharge…and Study!
LAZY LEMON
_____
HOT STUDY SPOTS: STUDY CORNER
A small piece of Brooklyn-like aesthetic in the middle of Leeuwarden?
This might sound straight out of a hipster fairy tale, but that's exactly what Lazy Lemon is all about! With a menu ranging from breakfast to dinner, and coffee to smoothies, you can be sure you will be properly fuelled for studying.
Not far away from Leeuwarden's Wilhelminaplein at the Fries Museum, you will find Lazy Lemon: a restaurant and bar with a warm and urban atmosphere – and an optimal Hot Study Spot. With two floors to choose from you will undoubtedly find seating for your individual studies, working with a study buddy, or for your project group. Large tables and couches provide a space for everyone looking for a more relaxed setting, but no matter what you'll be able to find a space fitting to your style of learning and working. The interior of Lazy Lemon is distinctly modern; you will feel instantly comfortable due to the warm colours, comfortable seating areas, and relaxing music. If you are very sensitive to noise and background music, you might want to consider bringing noise cancelling headphones, because when it gets busier at Lazy Lemon, the music and background chatter could become a considerable distraction. As a result, Lazy Lemon is not a place for a misophonic, especially on a Saturday afternoon or during a Sunday brunch when it is busiest.
When it comes to Wi-Fi, Lazy Lemon has you covered: simply type in the password on the menu and you're good to go – not only to study, but also to share your Lazy Lemon experience on Instagram with their hashtag. On the note of devices, bringing a fully charged laptop is advisable, as not all tables have access to charging ports.
The extensive menu offers delicious homemade cakes, a variety of pancakes, salads, and bits and bites – something for everybody! Sustainability is also an important feature, with free tap water in glass bottles, metal straws, and reusable teabags, lazy Lemon is taking a step towards a greener future – just like the vegan and vegetarian options Lazy Lemon provides.
So, no matter if you're on your own, with a friend, or with a whole group, Lazy Lemon is definitely worth the visit, and can pimp up your study session with their coffee creations and smoothies (so long as noise is not your main concern). Still, avoiding rush hours and charging your laptop beforehand is good advice for a visit at this Hot Study Spot.
In our opinion, Lazy Lemon scores a solid 3 out of 5 coffee cups: the cosy atmosphere, broad menu, and easily accessible Wi-Fi turn this café and restaurant into a worthwhile Hot Study Spot. Nevertheless, lacking charging points and the general noise resulted in some cuts to Lazy Lemon's overall score. For these reasons, studying at Lazy Lemon really depends on the individual and which noise ambience they prefer. Despite this, Lazy Lemon is an enjoyable destination for all, so we recommend you give this spark of Brooklyn-in-Leeuwarden a shot for your next study session.
What are your experiences with this Hot Study Spot? Share with us on our social media accounts! Is your favourite study spot still missing on our list? Let us know and we might review it next!
KEY POINTS
_____
LAZY LEMON
Address Ruiterskwartier 135
Opening Times Mon – Thurs: 10:00 – 23:00
Fri – Sun: 09:00 – 23:00
Busy hours Weekdays during lunch hours
Price range €€
Working style Group & Individual
Atmosphere 4/5
Quietness 2/5
WiFi 3/5
Coffee 4/5
Resources 2/5
Overall rating 3/5
Previous
Next