Sustainability
Romania – Explore the carpathian Garden
Introducing Sabina & Vlad
An Eastern country known for its beautiful nature, beaches at the black sea and rich history, but do you know what else Romania can offer you? We looked for locals who could give us an insight into the unknown and found Sabina Pănculescu (19) and Vlad Vereşciaghin (21) who both grew up in Romania; Sabine in the capital city Bucharest and Vlad in Arad. Even though they have their life in Romania, where Vlad practices martial art fighting and goes to the movies or out with friends and Sabina loves playing the guitar and hanging out with her friends, they chose to move to the Netherlands to study here. Sabina and Vlad study in the Frisian capital city Leeuwarden at NHL-Stenden university of applied sciences and found their new home abroad in Leeuwarden. Sabina and Vlad are happy with their decision to move to this small country but still try to go back home every Christmas or summer break to see their family and friends in Romania.
The secrets from the east
If we take a look at tourism in Romania it is mostly focused on the rich history, castles, beach resorts, and beautiful landscapes but also the nightlife and even the vampire stories. When Sabina and Vlad were asked what they think brings people to Romania, they answered that it is because of nature and festivals/nightlife but that Romania can offer much more. If you look up tourism hotspots in Romania you will probably only find the basic information from known spots, but there is more to Romania. What most people don't know is that Romania has so-called 'Muddy Volcanoes'. These aren't real volcanos but are miniature craters formed by natural gas. Another unique natural phenomenon is Ochiul Beiului lake, which has a green-blue colour and the interesting part is that this lake doesn't freeze even at extremely low temperatures during the winter because of the spring that constantly feeds the lake with water. Or the Living Fires in Lopatai, the fires can get up to one metre high and represent a natural spectacle of blue flames burning where the soil is cracked and kept alive with the natural gas that comes from the surface.
Two sides of the country
According to statics, the number one tourism attraction in Romania are indeed nature and history that country can offer but in the past 5 years, the tourism for music festivals and the nightlife has been increasing. By offering festivals, Romania attracts younger tourists who can make the tourism industry more attractive, as the current tourism image is " mostly older people in their 40 or 50 who are here to enjoy nature", Sabina told. Looking at statistics, agrotourism became more popular in the past few years, a kind of tourism in which the tourists stay on a farm where people work. The tourists now have the opportunity to help with the work or learn more about the country.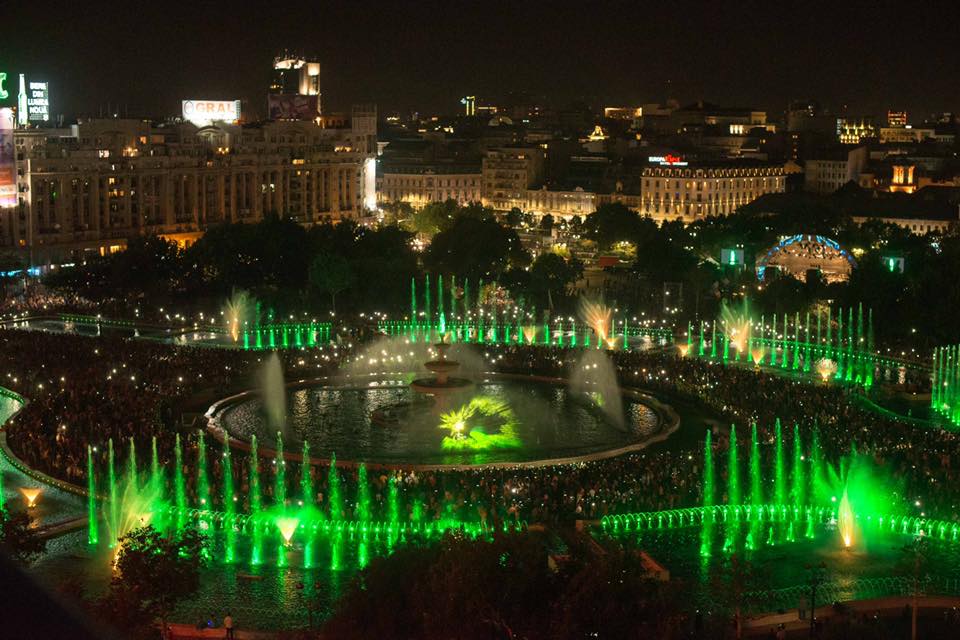 Because most tourists come to Romania for nature, the locals living in the city aren't bothered by the tourists in their daily life. When we asked Sabina if she notices a lot of tourists in Bucharest she said that she doesn't even notice them because most of the tourist attraction places are outside of the big city's so these aren't overcrowded with tourists. But when we asked Vlad the same questions he does notice tourists when he is back in Arad because Arad has more nature and is located close to forests and nature parks. Tourists will stay in Arad and go explore nature from there. Vlad describes this image: "the tourists who come to Arad are friendly and ask for coordinates from places they want to visit, most of them are from Hungary because Arad is so close to the border".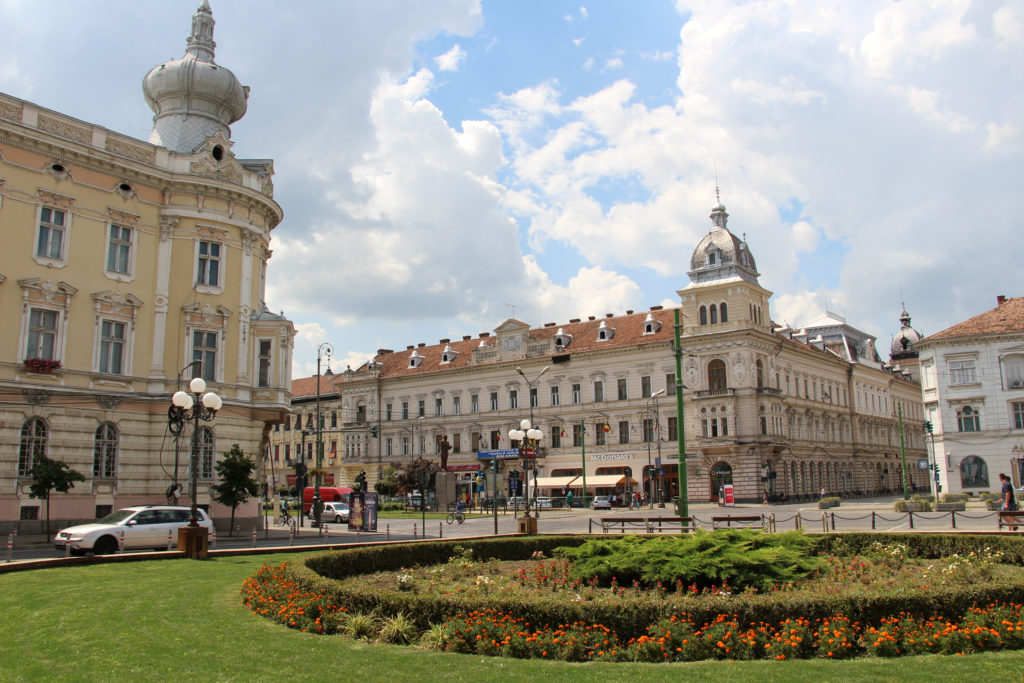 Tension with the neighbours
When people hear Romania and Hungary in one sentence it will ring some bells because people think that the two countries are at war with each other. This all comes from the tension between the two countries over the place called Transylvania, both countries believe that it belongs to one of them, for now, Transylvania is a part of Romania. When we asked Vlad and Sabina about this situation, they both said that they aren't bothered about this situation at all and that it is mostly the older locals who aren't that welcoming to Hungarian people. Because Vlad lives close to the Hungarian border, he noticed that the places in Romania where most Hungarian people go to or live are the most popular among the Hungarian tourists because they feel the most welcome there. When they visit other places that don't have that many Hungarian inhabitants, older locals won't react that welcoming to Hungarian people, according to Vlad: "I think if you're from Hungary and you think about going on vacation in Romania you will at least do some research and think twice about the situation and the other way around".
From Dracula to the dead sea to party
Romania isn't only known for its nature, the famous vampire myth is also one of the characteristics of the country. Romania is known for being the home of Dracula, a widely known old story, maybe even a myth. People believe Dracula lived in Bran Castle, a castle in the city Bram. It is said that he was born in the city of Sighisoara and that his remains are in Snagov Monastery. No one can tell whether all of this is true, but it is for sure that the government is not happy with this image. The Government would prefer if Dracula wasn't the image for the country but would just stay within a novel. The increasing number of tourists coming to Romania to follow the trails of the mysterious legend has led to the opening of Dracula parks and other attractions throughout the country.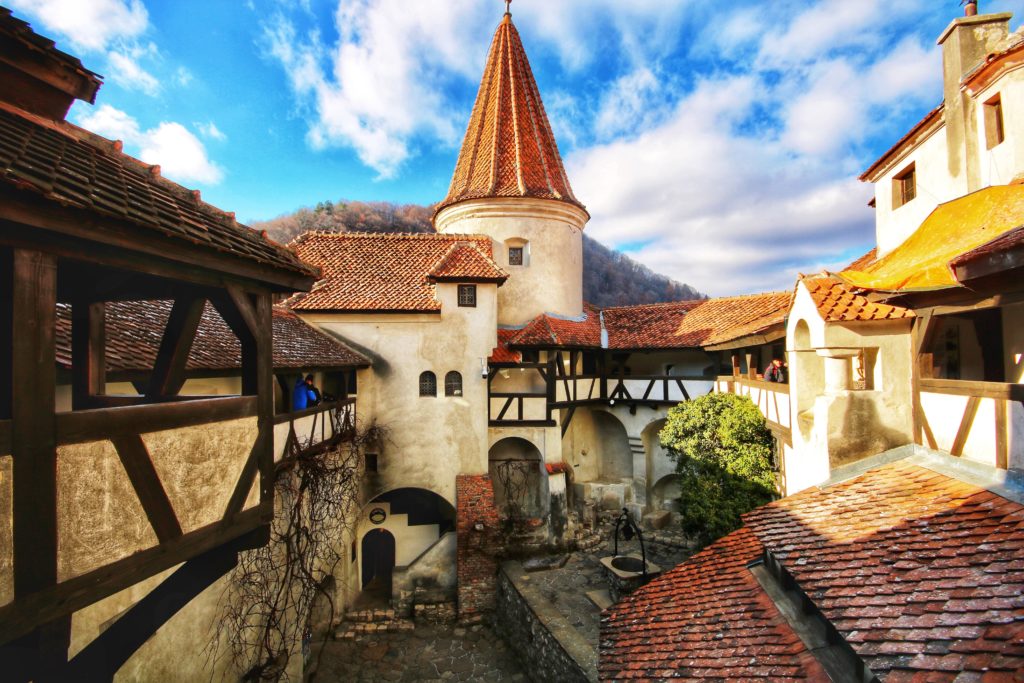 But Dracula isn't the only tourism magnet, Romania offers beautiful forests like Hoia Forest which is known as the haunted forest in Transylvania because of the horror story's about a girl who should live in the forest. Or Cozia forest is known as the most beautiful forest and Nera springs forest is one of the last virgin forests in Europe. Romania also has a lot of national parks like Buila-Vânturarița in central Romania, Călimani which allegedly has the best wildlife, and Danube Delta which is the biggest national park in Romania.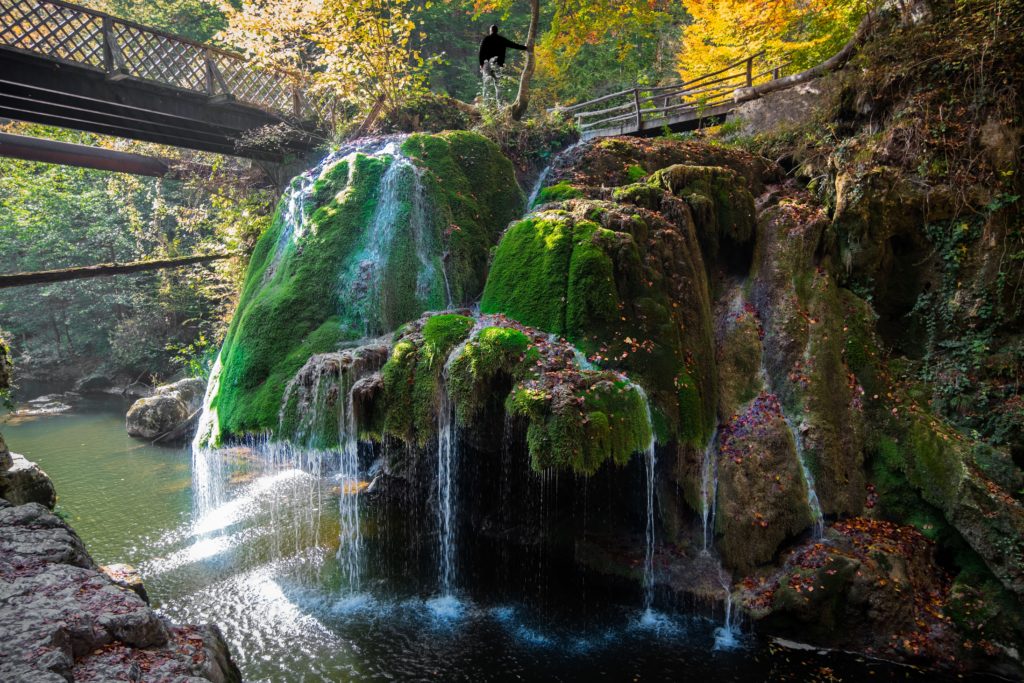 Romania is also known for its nightlife which is a colorful one with all the clubs, bars, pubs, and discos. Especially Bucharest is known for 'a night that you will never forget' because there are so many options, with the most famous one being the old-town nightlife. The nightlife is attractive for tourists because Romania is a cheaper country for other European countries, so going out and being drinks is affordable even for students who want to visit other countries.
Festival & influencer season
"Romania is upcoming in the festival scene with more and more musical festivals choosing the country as their location" according to Vlad and Sabina, Romania is is becoming the hometown for the festival scene and especially music festivals who starts seeing the potential in Romania. With the most famous one being 'Untold' who had headliners like Robbie Williams, Armin van Buuren, Stormzy, and Martin Garrix, this festival attracts thousands of international people to Romania every year. But this isn't the only famous festival that attracts international every year, Neversea, Revolution, Summer well, Electric castle, ARTmania, Dava, Afterhills music & arts and Awake attractions millions of tourist to Romania making the country more known and attractive.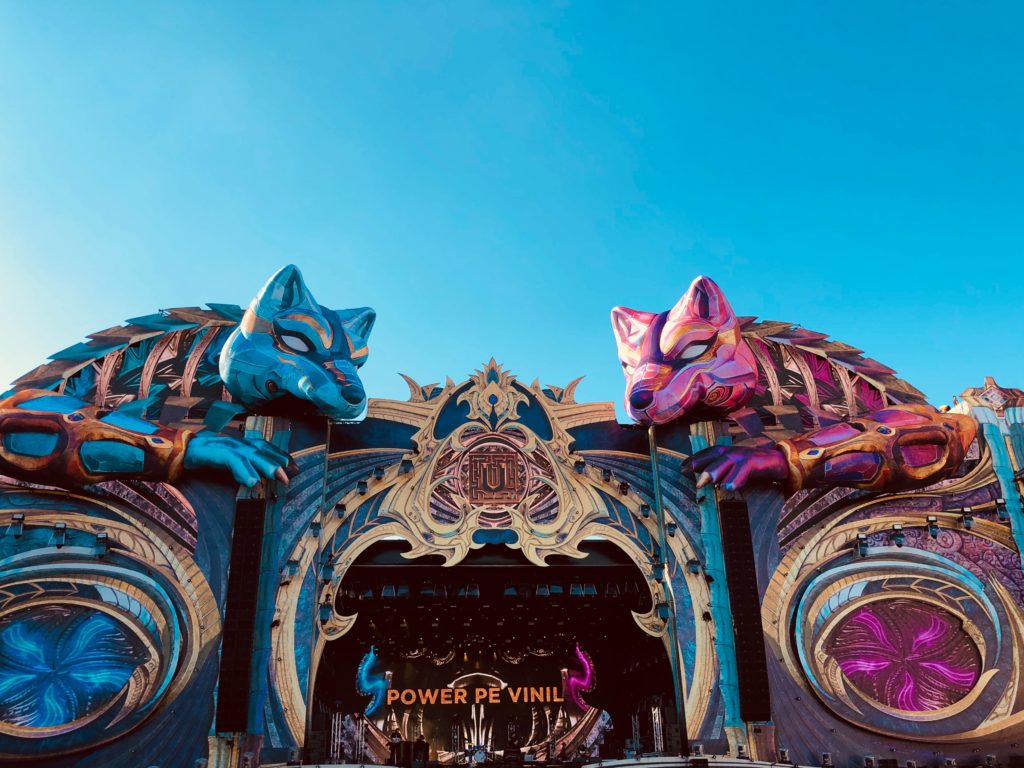 "Romania could attract more tourists by using marketing campaigns adjusted to a younger audience to make Romania more attractive", is the advice Vlad has for the government. One option to reach them could be influencers according to Vlad and Sabine. Because influencers have such a big network they would be able to portray Romania and share the story, history, hotspots, and everything else Romania can offer them. But when asking the locals why this would be a problem they would say that the government just doesn't care and isn't involved with these topics.
Cheap, cheaper, cheapest
Romania is cheap for other countries because it doesn't use the EURO. This attracts other people, even Sabina said: " If I could visit a country that was a lot cheaper than mine, of course, I would go". Romania has a negative representation in the rest of Europe due to the behaviour of certain inhabitants and their history. Vlad said, "that people have a stereotype for Romanian people and believe that they are thieves or gypsies". People can stereotype certain countries based on one event that happened or a small part of the population that lives a certain way in that country e.g. Gipsy. Vlad believes that these images could change if the government would speak up and be more organized and maybe do some more marketing about the country. This way they could show the real image of Romania and make the country more attractive for foreigners. Romania has a lot to offer to tourist, way more than most people from other European countries believe there is.
Locally-owned
Most tourists who visit Romania will go to big hotels owned by companies which aren't from Romania. When tourists chose these big hotels, Romania itself doesn't earn any money from these bookings. If tourists want to travel sustainably and support the country they are visiting they should rent locally-owned homes, RB&B's, camp sides, or take part in agrotourism. One company that supports sustainable Romanian travel is SecretRomania (www.secretromania.com). Here you can learn more about sustainability while visiting hotspots, rent local, and eat traditional. The website www.Romanianfriend.com also offers more information about sustainability and offer hikes, accommodations, and trips to support the locally owned businesses. When tourists support small businesses like the locally owned places they will support different entrepreneurs in Romania because they need to leave the place they are staying to explore the country, other than people who stay in an all-inclusive resort. If people go and explore the rest of the country a lot of locally owned businesses will benefit from this and that will help the economy and the country to grow and develop.
Romania is also becoming more sustainable by small steps because of the phase of the government according to Sabina. But they improve being more sustainable by having more garbage cans on busy tourism places so the trash is not spread throughout the sight.
To round off this week's main post, we once again give both of our interviewees the opportunity to give an "insider"-suggestion to prospect tourists, who are planning to visit Romania in the future:
National parks, a lot of the nature, sculptures, column, the Romania atheneum where you can listen to music, palace of parliament. But if you really want to see more or Romania, get a guide because they can show you more than the internet.

Sabina Pănculescu
Beside the festivals I would say the summer season, so the black seacoast and the sculptures, the castle's Dracula's castle, the trips you can take in the mountains or places were movies where shot.

Vlad Vereşciaghin